Scenography and decoration of a Christmas party for Google.
The event, hosting 300 people, took place in the premises of Google Paris, on 5 rooms, for a total of about 500m².
The first part of the event took place in the evening (concert blind test, cardboard, arcades, live food and drinks). The second part, the following afternoon, was devoted to children (opening gifts, magician, flip book, construction games, makeup workshop and balloon sculpture).
Decoration theme : ski lodge atmosphere and 70s.
Event realized in partnership with Uzik (communication agency) and Les Tontons (scenography agency).
The entire set of the event was then carefully dismantled and stored for later use by the "Tontons" team on other events.
8/12/2015
Existing: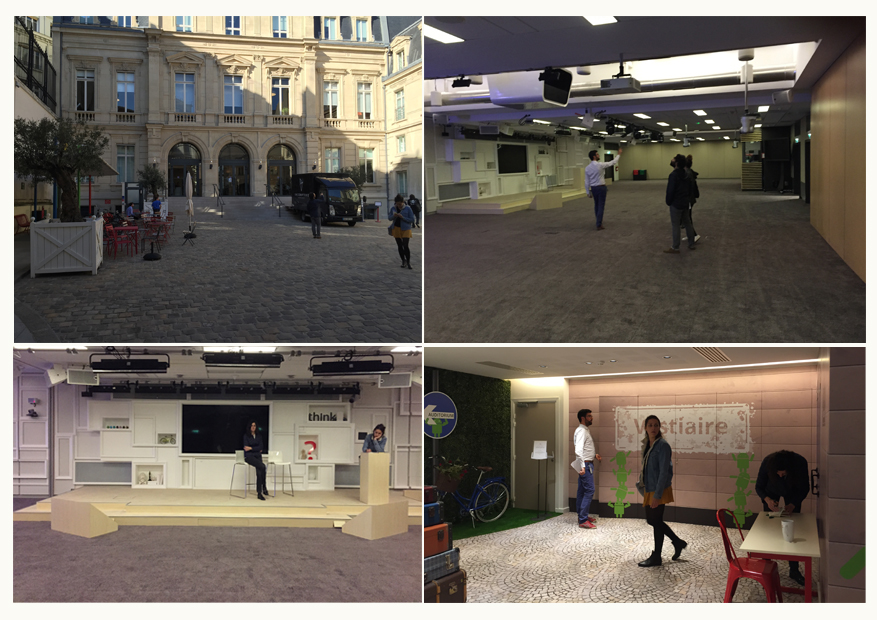 Project :