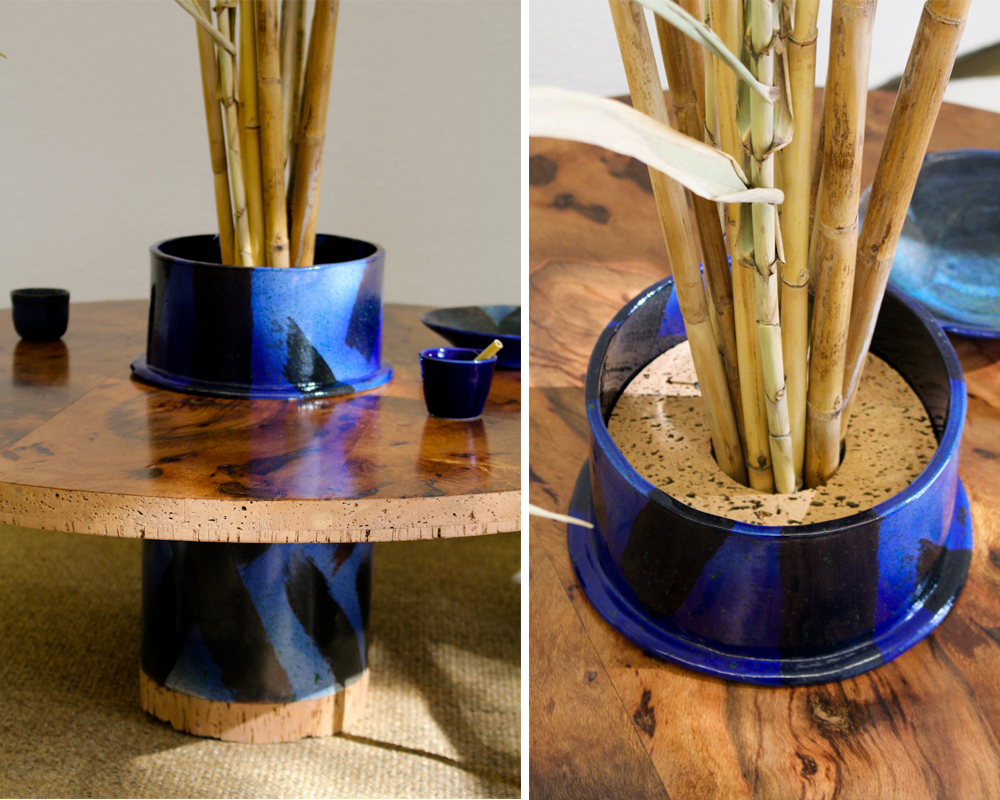 Competition of the Best Craftsman of Oak-Cork, Design category
Organized by Villa Noailles and ASL suberaie varoise.
Competition theme: Valuing the use of oak-cork from Var
EXHIBITION at Villa Noailles from the 29th to the 1st of July 2018 during the Design Parade.
Prize received: 2nd prize of the Jury
The coffee table Nato seeks to express the poetry of the Mediterranean territory through the valorisation and dialogue of its resources: cork (wood and bark), Provençal cane, clay. It echoes, by its materials and its colors, the rhythm of canes and grasses, with red earths loaded with iron, with the sunny volcanic rocks of Estérel, with the colors and freshness of the seaside. The juxtaposition of these expressive materials call for a sober design: a ceramic cylinder welcoming the luminous canes, a cork disc and a tripod of steel simply fit together. The circular shapes and soft light of the object invite to gather near the ground, as we could sit around a fire.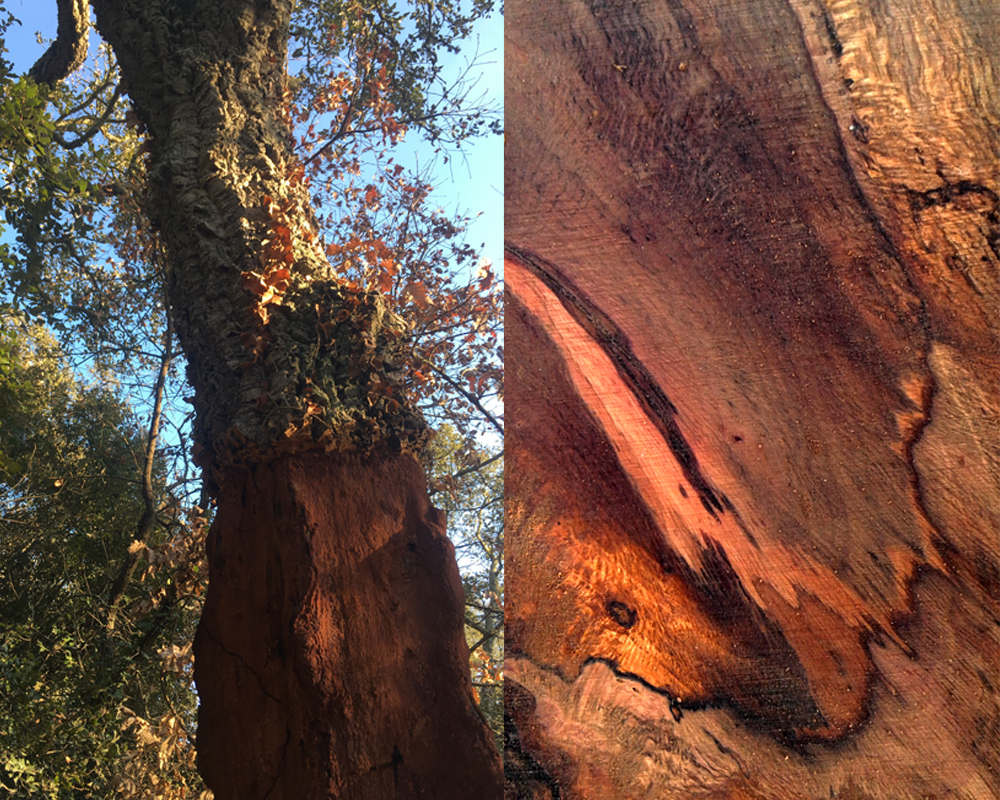 Veneer of provençal Oak-Cork , sawed by Charles Dutelle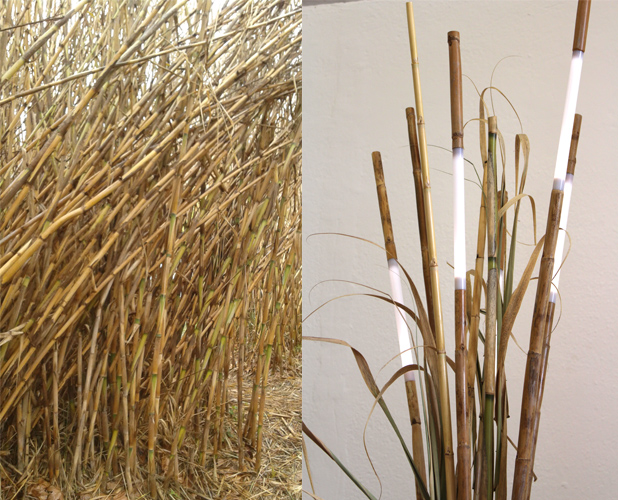 Provençal canes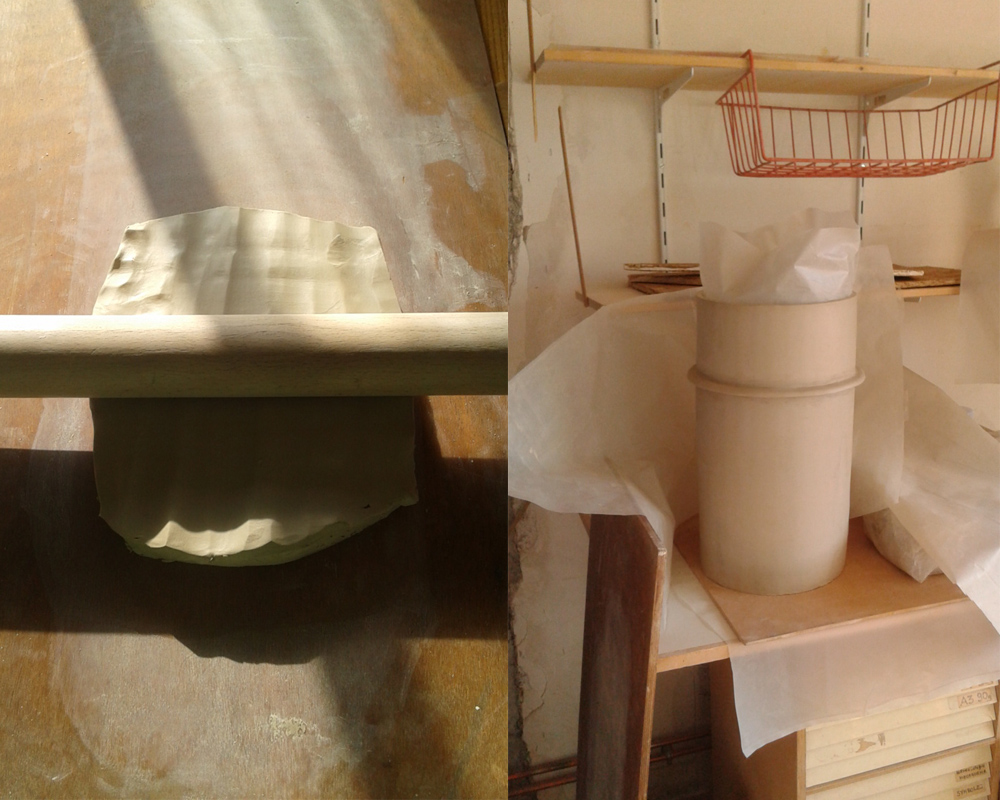 Limogian white faience (project of harvest and preparation of provençal clay in progress)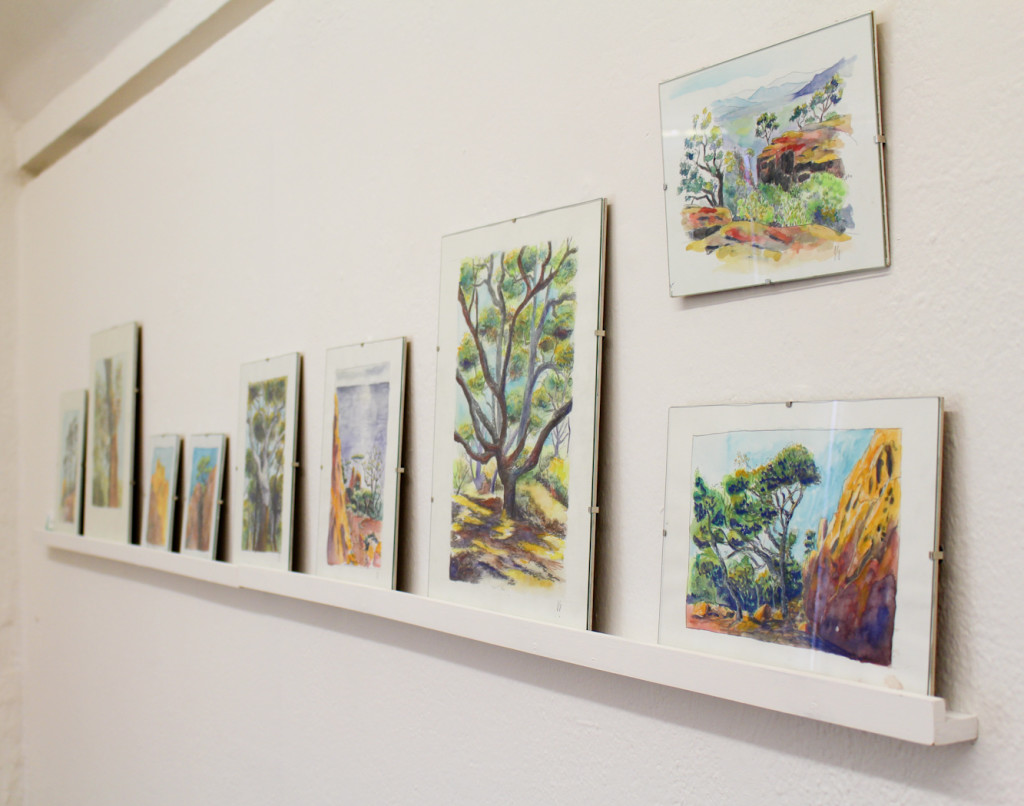 Exibition of some provençal landscape sketches at Villa Noailles (mars 2018)
Materials : Veneer of cork oak, cork oak bark, faience, provençal canes, Leds and electronical components, PMMA, steel.
Thanks a lot to Charles Dutelle, Alexandre Motto, Barbara Ibgui, Patrick Guyon, Mohammed Allaoui, Colin Guyon, Jacques Corrado, Clémentine Pellegrin, Nicolas Plazanet, Mathieu Miguet for their huge help ! 
Dimensions: Diameter 87cm, height of the tray 34cm
Mars 2018